Fishing For All Ages
Fishing is fun for all ages! But lets face it, for the little ones, sometimes sitting on a boat for 4 to 6 hours can get to be a bit challenging. On your fishing trip, we take this into account and get the kids involved with activities on the boat. Whether it's getting a live bait fish out of the live well or help reeling in fishing poles, there is almost always something to do. We also adjust how we fish, trying to keep the bite more active with smaller fish while still trying to catch the big one.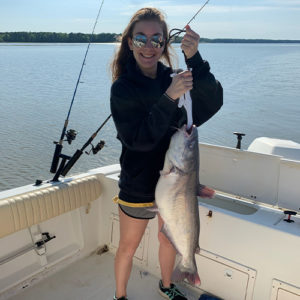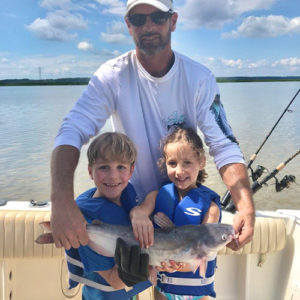 No Experience Required
Very little or no experience fishing? No problem. Your experience on the water or fishing is always taken into account on your trip. Whether it's setting the hook, holding the fish for a picture or reeling in the fish, Captain Brian will teach you all the ins & outs of fishing. Before you know it, you'll be doing it all on your own!