TROPHY BLUE CATFISH
The James River is  known as one of the greatest fisheries for giant blue catfish in North America.  Specifically targeting cats of 30 lbs. plus, we utilize a 10 rod spread to go after citation (trophy) sized blue cats.  Blue cats are a dynamic and mobile fish, constantly on the go.  Utilizing two different launch locations, we can follow the bite along the 60 mile waterway that holds these fish.  Please see our FAQ's for specific details.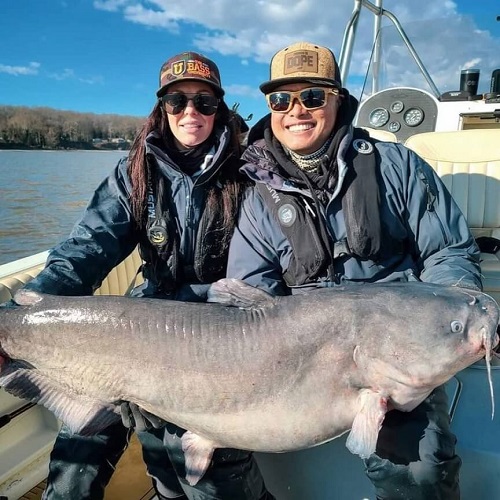 STRIPED BASS
The York River offers the opportunity to catch "schoolie" sized Striped Bass (20-32 inches).  The bite is typically very good from late Spring to mid-November.  
Striped Bass are a heavily regulated fish.  There are 2 fishing seasons in Virginia, May 16-June 15 and October 4 – December 31.  Limits are one per person per day.  Any striped bass caught out of season are strictly catch and release.  The fall striped bass season tends to produce larger fish than the spring season.  Please see our FAQ's for specific details.